StickyPoint Magazine : Issue 02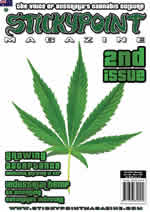 Released: March 2007
Details: 104 pages, full-colour gloss, double-sided centrefold
Writers: Jay Walker, John Jiggens, Peace Freeborn, The Goddess, Buddha Lee, Zaiga, Philbert Desenex,Travis Gilbert, Keith Bolton
FEATURE STORIES:
ENTERTAINMENT / ART: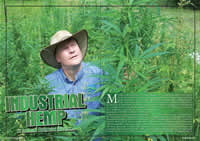 "Industrial Hemp - an emerging Australian Industry" - Keith Bolton
My name is Keith Bolton. I evolved in the post-Aquarius environment of the North Coast of New South Wales, studied Agricultural Science at University of Queensland, travelled the world for a couple of years playing the didgeridoo, then completed a doctorate in environmental engineering at Griffith University developing wetlands to turn wastewater into resourcewater.
My involvement in the hemp industry began in the mid nineties when I started a hemp importing business which sold all sorts of hemp products such as hemp fabric, rope, paper, hemp seed oil and hemp accessories. I started this business around the time that I started my PhD studies, and it became the first of many PhD procrastination projects.
By the end of my PhD, I was tired of unpacking big boxes of hemp string, repacking them into smaller boxes, then sending out lots of little string parcels, so I made a decision - If I was going to continue working in the hemp industry, I would focus on the production of hemp in Australia...
"Growing Acceptance??? " - Travis Gilbert
With a body of evidence spanning some 5000 years, documenting the use of cannabis for medicinal purpose, Travis Gilbert asks:
"When will Australia's MP's find the moral courage to allow the use of cannabis for medicinal purposes?"
According to available anthropological, archaeological and historical evidence, the buds, resin and seeds of the cannabis plant have been utilised by human beings across three continents since at least 2850 B.C.E.
The earliest surviving documented evidence from that period indicates cannabis was used as an anti-convulsant/anti-spasmodic, muscle relaxant, analgesic and topical anti-septic (resin), in both China and Mesopotamia...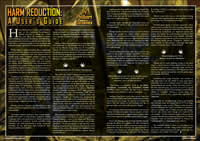 "Harm Reduction: A User's Guide " - Philbert Desenex
Harm Reduction is a term used to define part of the Australian Government's official response to drug use – both licit and illicit.
In essence it means acknowledging that people have always and will always use psychoactive substances, and the best way to deal with that is to educate people in ways to reduce the potential dangers and harms associated with that use.
Whilst there is ample evidence that a regulatory approach towards tobacco and alcohol have reduced the harms associated with both (and the numbers of people using them) Cannabis remains a special case that is treated differently – and at a major cost to the health and wellbeing of both users and society as a whole. Both Federal and State Governments of all political persuasions continue to ignore the facts (and all the available evidence from literally dozens of enquiries) that show clearly that prohibition is part of the problem, not part of the solution!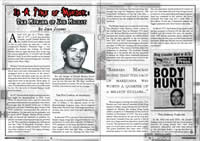 "In a Time of Murder: The Murder of Don Mackay" - John Jiggens
About 6.30 pm on a Friday night, July 15 1977, a local anti-marijuana crusader named Donald Mackay left the Griffith Hotel and walked outside to the car park where his mini-van — with its conspicuous Mackay's Furniture logo — was parked. An assassin was waiting. As Donald Mackay went to open the front door of his van, the assassin emptied his .22 revolver into Donald Mackay's body. In an office nearby, an accountant heard a sound 'like someone being sick', and three sharp cracks 'like a whip'.
Mackay's blood-spattered vehicle was found in the early hours of the next morning. There were blood spots and stains extending from the front mudguard back to the bottom of the driver's door. The keys had fallen under the car, and two drag marks extended from where the keys lay to a large blood stain on the ground. Three spent .22 cartridge cases were found near the large blood stain. It looked like murder and a very professional hit too. For the body of Donald Mackay would never be found.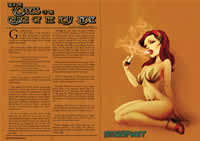 From the Goddess of the Church of the Holy Smoke
Greetings mortals, I am the Goddess of the Church of the Holy Smoke and I would like, amongst oher things, to fill you in on our new and exciting religion. Firstly though a little about myself.
My name is the Goddess and I am the patron saint of cannabis and deity of the Church of the Holy Smoke.
In fact, as far as pot is concerned, I'm an all around kind of Goddess. Love your prayers, keep them coming.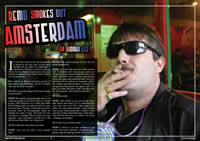 Remo Smokes out Amsterdam - Buddha Lee
It's the Holy Land for old school potheads. It should be law that once in every good smokers life he makes the pilgrimage to Amsterdam. With that in mind, our man the Urban Grower, Remo, hopped across the pond from his homebase in Vancouver, Canada to check out the ancient city.
What follows is Remo's fisrthand account of Amsterdam - the coffeeshops, the 2007 Cannabis Cup, live sex shows and more...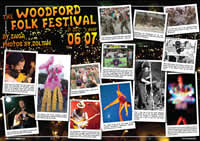 Woodford Folk Festival Review
Woodford... six days and six nights of pure bliss, joy and the warm fuzzies, while absorbing good time with all involved. For the duration of the event Woodford becomes the temporary home for thousands upon thousands of like minded folk who gather to celebrate life, art, music and culture. It doesn't get much better than this kiddies.... let me tell you.
Spread across 6 pages, our photographic review shows bands such as: John Butler Trio, Ash Grunwald. The Beautiful Girls, The Audreys, Youth Group, Xavier Rudd and The Whitlams.